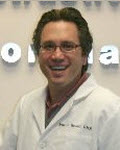 What do dentures feel like, Dr. Borodaty?
Like most new things, dentures take some getting used to. For a few weeks, they may feel a bit loose until your cheek and tongue muscles learn to hold them in position. You may even experience some minor irritation or soreness. Don't think that you simply have to live with any lingering soreness or discomfort, however. At A.I.R. Dentalplex in Pittsburgh we can help relieve sore areas through regular fit adjustments.
Will my dentures need to be replaced?
We find that dentures need to be repaired or remade every once in a while. This is due to normal wear over time and common changes in your gums and bones. Dr. Borodaty can talk to you about ways to prolong the life of your dentures, but for your good health and comfort, they will likely need to be adjusted or replaced at some point.
Dr. Borodaty, how is eating different with dentures?
Let's start with the fact that it is different in the beginning. At A.I.R. Dentalplex we will provide solutions to help make chewing easier in the first few days, such as eating soft foods and making sure that food is cut into small pieces. As you become used to chewing with your new dentures, you can return to your normal diet.
Are there any foods I need to avoid if I wear dentures?
Despite what denture cream commercials would have you believe, it's not a good idea to bite down directly on hard or crunchy foods such as whole apples and crusty bread. The angle at which most people bite can cause the dentures to fracture. But fortunately there are actually very few restrictions, and our team at A.I.R. Dentalplex can talk with you about what to avoid. If you find that chewing or biting is becoming more difficult with your dentures over time, call A.I.R. Dentalplex for an evaluation. New problems with eating can be caused by old, worn-out dentures or changes in your mouth structure that can be addressed through new dentures.
Dr. Borodaty, are dental adhesives necessary?
Modern advances in dental technology have produced dentures that fit and perform better than ever before. These aren't your grandfather's dentures! As a result, dentures that we design for you at A.I.R. Dentalplex typically don't require adhesives. We may advise you to use adhesives while you're getting used to your dentures, but after that, you don't need to worry about adhesives.
During this initial period, you may notice your dentures slipping when you laugh, smile, or cough. But the more you wear your dentures, the better you'll be able to control their movements in these situations.
If your dentures feel loose after you've adjusted to them, it's a sign that they don't fit properly. At A.I.R. Dentalplex we can address that problem by modifying your dentures or replacing them if they're simply not right for your mouth anymore. If your mouth has insufficient bone structure, dentures will be more difficult to wear, and we may advise you to consider dental implants. These are placed in the bone and hold the dentures in place perfectly.
For more information about dentures or to make an appointment for new or replacement dentures, call A.I.R. Dentalplexin Pittsburgh at (855) 842-6515.